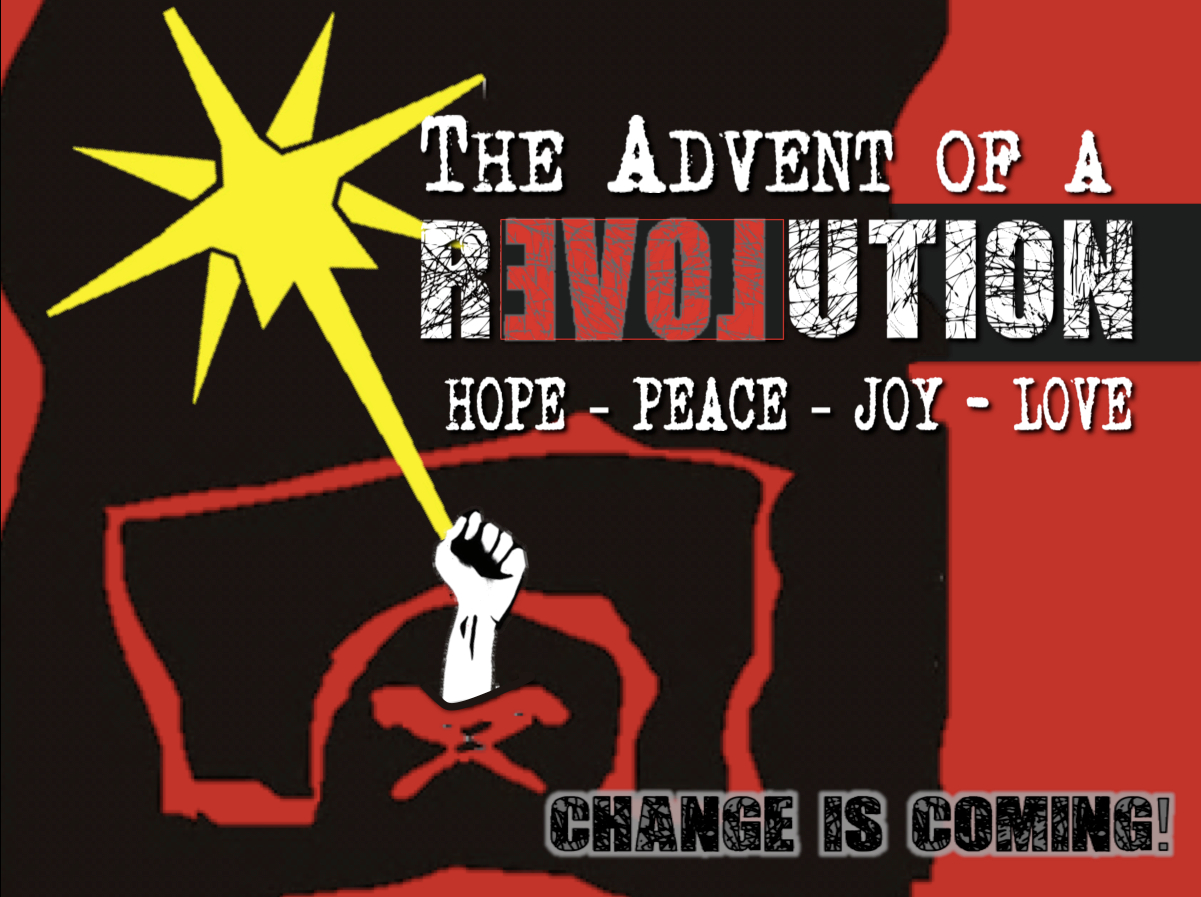 Revolution! World revolution is not the first thing that comes to mind when we think of Christmas. Usually it is peace, kindness and all kinds of niceties. Christmas invites families, those we love and care about, to set aside their differences and indulge in multiple helpings of food and copious exchanging of gifts.
Jesus of course is a part of the story - actually the main part of the story, but not everyone understands that. When we think of the Christmas Jesus, Christmas card images of a gentle baby in a manger with cooing farm animals, and glowing angels and gifts from traveling wise men, appear in our minds.
Strangely the Bible paints a very different picture of Jesus, a revolutionary picture. It is a picture of a world turned upside down - a world where the proud are laid low and the humble lifted up. The hungry are filled with good things and the rich sent away empty. The coming of Jesus would cause the falling and rising of many.
These are disturbing scenarios! There is violence in the language yet, there is also clearly the language of hope, peace, joy and love. How does this all come together? So this Christmas this is our question as we explore the Revolution of Christmas - The beginning, the advent of Jesus' Revolution.

We would be pleased to have you join us and discover this revolutionary Jesus.


At Coldstream Christian Church our services are casual, comfortable, designed to work for you and your family.
Sunday Worship Celebration 10:15 AM
Coming here is easy. Someone will greet you and help you find a seat. We're also kid friendly - check out our awesome children's program.